Bryan and Haley Johnson, Owners
Touching Hearts at Home of Middle Tennessee is locally owned and operated, combining the experience of owners, Bryan and Haley Johnson, with the resources of a National Home Care company that has been providing Non-Medical Home Care services to older adults, seniors, and people with disabilities since 1996. We set the standard of excellence in the industry by bringing quality care, safety, and companionship to the lives of our clients. Integrity, compassion, and kindness are at the heart of our business.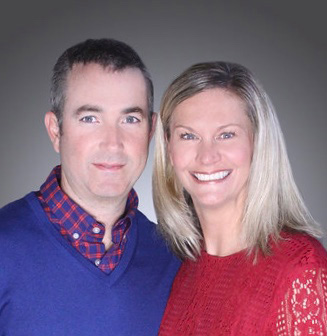 We have lived in Middle Tennessee our entire lives and are committed to providing quality home care to those in need. We share a love for our daughter, Ella, and take pride in showing her that you can build a successful business while serving others. We are driven by a love for people that was passed down to us by our parents and grandparents. "Family first" is at the core of who we are and we want to help families find balance in their time of need.
As the demand for Non-Medical In-Home care increases, we are sensitive to the challenges that families face as they make a decision. We pride ourselves in creating a customized plan of care that will fit the needs of each client. Every family has a unique story and we want to play a key role in ensuring that your next chapter will be looked upon with fondness and the peace of mind that comes from knowing your loved one is enjoying a better quality of life.
Touching Hearts at Home of Middle Tennessee is committed to putting the "HEART" back into home care by hiring passionate and dedicated CAREgivers. Providing our caregivers with a strong foundation of support through communication, education, and appreciation is important to us. We value the people we serve and those who serve alongside us.
As you make your decision regarding care of your loved one, know that we would be honored to partner with you on this journey. May God bless you and yours in the days ahead.