National Resources, Local Presence
To age is to live! A physician friend of mine once quipped that it's too bad the extra years we get from today's longer life expectancies aren't in our 30s or 40s. Longer life expectancies are too often accompanied by medical conditions that require some form of day-to-day care. Once vibrant individuals who simply want to live independently often no longer can without occasional or, in some cases, round the clock care.
That's where we come in. We're Touching Hearts at Home – Manhattan, Brooklyn, Queens, the locally owned and operated branch of a national company dedicated to providing aging adults, seniors, and individuals living with medical conditions and disabilities with:
Non-Medical Home Care
Companionship
Homemaker services

The services we provide can help you or your loved one remain at home and perhaps maintain the daily tasks of living while continuing to take advantage of social and cultural opportunities unique to the big apple. Our services can also prove considerably more affordable than care outside your home.
A Reliable, Consistent Experience
Caring is more than our business. It's our mission. The caregivers on our team are meticulously selected, strive to be further educated about caring for you, bonded, and have passed a criminal background check.
This level of Person-Centered care helps our clients:
Remain in their home
Maintain the lifestyle they choose
Feel confident they will be treated with the respect and kindness they deserve

Our Caregivers become part of your care team, coordinating your activities with those of healthcare professionals and providing greater peace of mind for both our clients and their families.
Touching Hearts at Home – Manhattan was also recently featured in the media in both the New York Business Journal and Hospitals-Management.com.
Owner, Craig Sendach
Craig opened Touching Hearts at Home- Manhattan, Brooklyn, Westchester, Queens, Rockland when he realized through his family's own experiences that people requiring care don't always know where to turn. Too often they make decisions without understanding the alternatives available to them. And equally as often, they come to regret the decisions they made.
He graduated from The University of Delaware with a degree in Hotel, Restaurant, & Institutional Management. Recognizing what constitutes a hospitable environment, it is his mission to nourish and comfort people in the community facing the progressive changes of age, illness and/or disability. Craig also worked in the financial services industry for ten years, helping people appreciate the concept of planning for long-term objectives. Unforeseen care costs can deplete savings and erode the legacy that a parent or grandparent hoped to leave his or her loved ones. As a result, he is well aware that like a sound financial plan, an effective care plan involves the coordination of activities between our staff and our clients' healthcare professionals.
Care Manager, Starr Weisenberg
Starr brings over 10 years of healthcare experience to her role as Care Manager.
Starr's administrative healthcare experience includes home care, fertility services and specialty medicine. She has a B.A in Mass Communications from Lehman College.
Her hobbies include taking spin classes on her Peloton bike and cooking. She enjoys watching the Investigation Discovery channel and spends all of her free time with her son.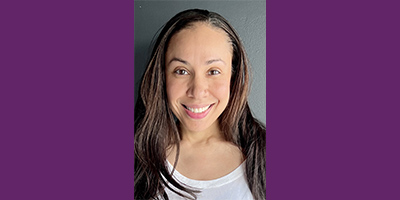 Director of Leadership & Development, Shauna Sendach
Shauna officially joined us in 2022 to support in hiring, training, and mentoring our caregivers. She is additionally responsible for overseeing our company's care management division.
She has over 10 years experience in marketing and has a B.S. degree from Penn State University.
Shauna loves to travel, workout, cook, sing, and spend time with her husband and two children.
Care Manager, Dee Prier
Dee joined us in 2018 and is responsible for both administrative and human resource functions. She brings both compassion and empathy to her roles.
Before joining Touching Hearts at Home, Dee worked in the advertising industry for 22 years. Dee has a B.S. degree in Marketing from York College of Pennsylvania and is also a certified Food Allergy Coach. Dee enjoys spending time with her husband, children, and dog. She also enjoys working out, reading, and exploring.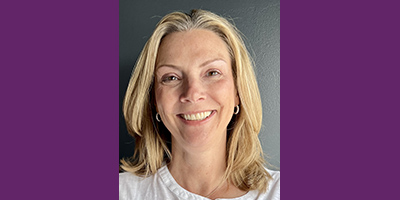 Care Coordinator, Keli Dort
Keli joined our office support team in 2023 as Care Coordinator. She has over 4 years of healthcare, accounting, finance and coordinating experience. She holds a B.A. from Quinnipiac University and is continuing her education. She is extremely dedicated to her work, community, friendships and family but in her spare time, she enjoys art, music, the National Geographic channel & documentaries.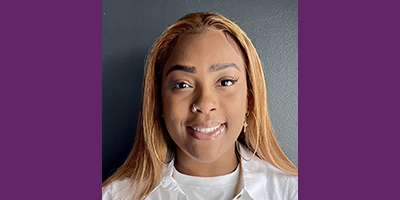 Community Relations Manager, Jamie Levine
Jamie is a Relationship Manager with over two decades of experience in building relationships in the fields of Education, Life and Health Insurance, and Tennis.
Jamie holds a BA in Psychology from Skidmore College, a Master's in Education from NYU, and is working towards a certification as a Health and
Wellness Coach at the Institute for Integrative Nutrition.
Jamie loves travel, fitness, tennis, cooking, arts, and design. She enjoys spending time with family and friends, especially her son.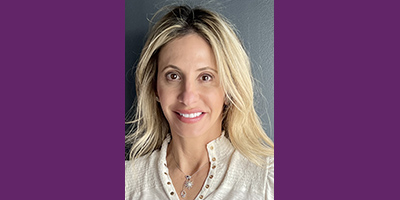 Care Coordinator, LaStarr Andrews
LaStarr started as a caregiver with us in 2017 and brings a unique perspective to her current role as Care Coordinator.
LaStarr is a certified Medical Assistant and apart from home care, has worked in various healthcare fields including an administrative role with United Cerebral Palsy of NYC.
LaStarr lives in NYC with her 3 children and loves spending as much time with them as possible. She also enjoys music, reading, and watching documentaries.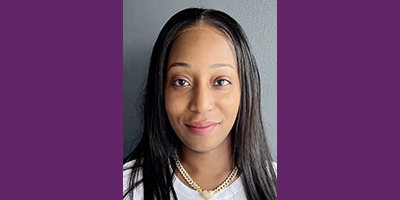 Care Coach, Carly Weiner
Carly has been with us since 2016 and is currently responsible for development and wellness of our Carers. These efforts have proven to help ensure that your loved one is receiving the highest quality care.
Carly has spent their life working with individuals with disabilities and making a global impact. Carly has traveled all over the world to volunteer, including spending time teaching English and Health to kids in Thailand. Carly has experience working in medical sales as well, as improving access to health care was an important mission of Carly's.
In their free time, Carly enjoys staying active, whether it riding a bike through out New York City or trying out as many new work out classes as possible. Carly enjoys learning about the benefits of meditation and mindfulness. In their free time, Carly spends time at the beach (weather permitting), going to concerts, and taking pictures. Carly also tries to spend as much time as possible with family/friends.
Carly is currently obtaining a Masters of Occupational Therapy Degree from Columbia University and has a Bachelors degree in Kinesiology from The University of Massachusetts, Amherst.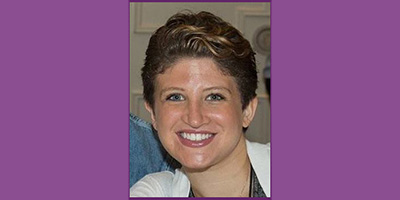 Home Care Service area includes: Manhattan New York, NY, Brooklyn, Westchester, Queens, and Rockland County; including Upper East Side, Upper West Side, Downtown, New York, NY, Greenwich Village, SoHo, Tribeca, Williamsburg, Park Slope, Forest Hills, Scarsdale, Larchmont, Rye, Armonk, Chappaqua, Briarcliff Manor, Tarrytown, and New City. Caring, Trained Caregivers specializing in Alzheimer's Care, Dementia Care, Respite Care, Live-In Care, Rehab & Hospital Recovery Care – Compassionate Care for Seniors and their Families.